Most Common Types of Disaster Restoration Services during Spring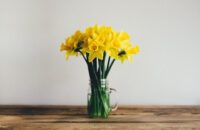 Spring weather is the most unpredictable weather. Since it is constantly changing, various natural disasters can occur or strike. Besides any kind of unpredictable weather, storms, tornadoes, and floods are also common natural disasters in spring weather.
If you haven't prepared your home to withstand harsh weather and natural disasters, you may need home restoration services after spring. While the details of restoration services depend on the kind of weather your home had to endure, your home will require the following disaster restoration services in any case of natural disaster:
Assessing Safety Hazards
Before any restoration begins, it is essential to assess safety hazards. Safety hazards entail possibilities of further damage and risk of fire and flooding. If there are safety hazards on your property, you and your family should move to a safe location to avoid harming health or life. 
Assessing the Damage
Assessing the damage provides a clearer picture of the home restoration services required. They also allow the restoration servicemen to restore your home more effectively and quickly. If home restoration is started without assessing the damage first, the repair will take much more time, money, and resources to complete. On the other hand, assessing the damage can make the restoration plan easier and quicker to formulate and execute and save time, money, and resources. 
Contacting the Insurance
Property insurance can significantly cut down the cost of disaster restoration services that you might otherwise have to bear. Present the assessed and documented damage to ease filing for insurance claim and complete this step efficiently.  
Registering with FEMA
The Federal Emergency Management Agency provides help to all disaster-struck areas. Contacting FEMA might ease the disaster restoration process for your and your neighbors' homes. Check the eligibility criteria before applying for assistance, so the disaster restoration process isn't slowed down unnecessarily.
Contacting Local Resources
Checking with local resources can make your life easier. Local resources can help make everyday life better and smoother as you try and restore your home. At times, the local resources may also help you access specialized equipment to make disaster restoration for your home easier.  
Removing Water and Cleaning Up Debris
Standing water from natural disasters can be highly contaminated. Most water damage restoration services utilize extractors to effectively remove standing water. Standing water can become contaminated with mold and germs very quickly. Using water extractors lowers the chances of exposure to this toxic water. 
Ideally, all belongings that are affected by such water should be discarded. However, even if you plan to upcycle or restore any affected belongings, it is important to remove them for effective restoration and cleanup. However, consult a professional before you decide to repair or upcycle an object. Some objects can be beyond saving, and bringing them back into your home can only mean bringing germs and mold into the house. 
If there's no water damage, the restoration process begins with removing any affected belongings and cleaning up dirt and debris from the property. 
Dehumidifying the Home
In cases of water damage, home restoration cannot begin until the home is completely dried and dehumidified. Water can easily seep into wood, walls, and fabrics. If the structures or objects made of these materials aren't dried, they can continue to worsen the damage in your home. 
Dampness can also lead to mold growth. Besides further damaging your belongings and your home's structural elements, mold growth can also be toxic to health. Mold poisoning can occur upon mold exposure, leading to coughing, allergies, and asthma. In worse-case scenarios, mold exposure can also lead to choking, difficulty in breathing, and even death. 
Even if your home hasn't experienced water damage, dehumidifying can help clean and sanitize the space as it removes germs from the air and improves the air quality inside the home. 
Preventing Further Damage
Inspecting and maintaining sewage systems and electrical lines around the house can help prevent further damage during the restoration process. You can also make temporary measures for damaged things to prevent them from further damage. For example, a window with shattered glass can be cleaned up and covered with cardboard. This can protect people from accidentally cutting themselves on the broken glass and protect the home from any external factors. 
Finding a Restoration Service 
Finding a trustworthy restoration agency is essential to ensure effective and long-lasting disaster restoration for your home. Instead of hiring various companies for various types of home restoration, consider hiring a restoration service that offers complete home restoration. Many restoration companies, such as the 911 Restoration of Northern Kentucky, provide complete restoration services, including water damage, mold damage, sewage cleanup, fire damage, and cleaning and sanitation services for residential and commercial properties.
Finally, check out the Centre for Disease Control and Prevention guide of preparing for spring weather. Following CDC's guide can help you and your family make effective plans to survive any natural disaster during the spring.