Water Damage Restoration Northern Kentucky
Water Damage Restoration Near Me in Northern Kentucky

Searching for "water damage restoration near me in Northern Kentucky" can finally come to a happy ending. Property owners shouldn't have to deal with the agonizing hassle of having to find the right water restoration experts. Dealing with a water disaster is already a dilemma in itself.
Also, with Northern Kentucky being close to the midwest, it's no surprise how harsh the weather can be.
Whether your water damage arises from natural causes like severe rainfall, tornados, or freezing pipes, it's every property owners' nightmare.
You're in good hands now with water damage mitigation near you in Northern Kentucky.
Leave your distress and worries behind with a dedicated team at 911 Restoration of Northern Kentucky that truly cares.
Free visual inspection for property owners only

Burst pipe emergencies

Leak detection & repairs

Free insurance consultation

Complete water extraction, drying, & dehumidifying
Not sure where to start?
Call 911 Restoration of Northern Kentucky today to begin with a free water damage inspection.
Our friendly team will guide you through the whole process to give you the peace of mind you're looking for.
A Certified Team Delivering The Best Water Damage Restoration Near You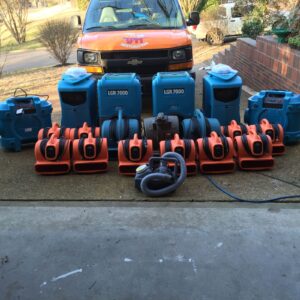 Choosing 911 Restoration of Northern Kentucky to tackle your water 911 mold restoration fire restoration near you is the first step to a Fresh Start.
The moment a water damage disaster occurs on a property, chances are there's another can of worms involved.
Whatever your disaster may be that leads to your water emergency, our professional experts are certified to make the right course of action.
We ensure the success of your situation by requiring every technician that works on your property to be IICRC-certified.
What does that mean?
You'll receive service nothing short of perfect.
After your first call, our experts in water damage mitigation near you in Northern Kentucky arrive within 45 minutes. They know disasters and emergencies don't wait the moment they strike.
Then our technicians perform an in-depth property inspection to analyze the problem at hand.
They'll provide you a complete inspection assessment with the best possible solutions.
During the water mold fire restoration process in Northern Kentucky, they'll safely bag your belongings to safety.
State-of-the-art technology, drying, and dehumidifying equipment are also used to speed the process to get your feet back running.
Before you know it, you'll soon be walking home to a fresh home.
It's our job to make your experience hassle-free.
Work with the award-winning team certified for your success today.
Water Damage Restoration Near Me in Northern Kentucky With a Fresh Start
If it's one perk that sets 911 Restoration of Northern Kentucky from the rest is our Fresh Start Attitude. There's no other restoration company local to the area that can say they offer the same.
What's a Fresh Start?
It's the reason why disaster victims end up as our happy customers.
We put all our customers first and stand behind them the whole way through

We inspire others to see the light in any negative situation

We believe in second chances for everyone

Compassion and respect are values we live by

Your goals, needs, and emotions will be taken care of with the utmost care
On top of our Fresh Start attitude, we complement our commitment with unmatched care for the best water damage restoration near you in Northern Kentucky.
Same-day service for any disaster with 24/7 availability

45-minute response time after any call

An IICRC-certified team with high-quality training and knowledge
Business owners and property owners in Northern Kentucky finally have the extra layer of support they need for any emergency.
We believe in living our best and boldest lives with a Fresh Start.
And we want you to be a part of it.
It's time to stop searching for "water damage restoration near me in Northern Kentucky." Choose 911 Restoration of Northern Kentucky as experts in water damage mitigation near you.
You'll be on your way to a deserving future you've always wanted!
Serving the communities of Florence, Ft mitchell, Independence, Newport and surrounding areas.