Sanitization & Covid 19 Cleaning Services in Northern Kentucky
COVID 19 Cleaning Services Northern Kentucky Near Me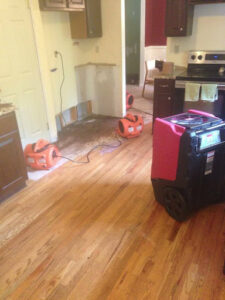 The COVID-19 pandemic has changed the world as we know it and Covid 19 Cleaning Services is a new need. As businesses start to open back up and more and more people in Northern Kentucky get vaccinated, there are additional steps you can take to protect yourself and the ones you love. Getting professional COVID 19 cleaning services from 911 Restoration of Northern Kentucky will keep your home or business sanitized and secure. Our team of IICRC certified technicians deep clean every inch of your building down to a microscopic level, killing germs, bacteria, and other pathogens that can harm your home and your health.
If you want to protect yourself, your family, customers, employees, or residents from illness, consider getting complete sanitization and deep cleaning services from the experts. With years of experience, innovative tools, and time-tested techniques, contact 911 Restoration today. We are available 24/7/365 and will provide high-quality sanitization services when you need them the most. 
Stay protected. Stay clean. Call 911 Restoration now. 
Combat COVID with COVID 19 Cleaning Services Northern Kentucky Near You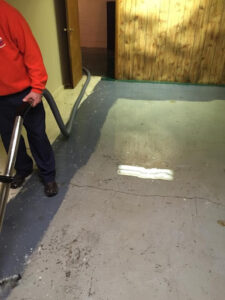 The coronavirus pandemic changed a lot of things. Thousands of businesses closed. Millions of people lost their jobs. Millions more became sick. 911 Restoration of Northern Kentucky witnessed firsthand the impact of the pandemic on our community. That's why we're committed to helping the residents and businesses of Northern Kentucky stay safe and secure. 
911 Restoration of Northern Kentucky goes above and beyond for the communities we call home. We offer high-quality sanitization services. We'll thoroughly go over every inch of all of your surfaces to deeply disinfect, clean, and sanitize. This will ensure everyone who enters your building is safe and comfortable. 
Deep cleaning services are also essential if your property recently suffered from a septic backup. Thankfully, 911 Restoration of Northern Kentucky specializes in sewage backup cleanup near me, 911 water damage experts, fire damage restoration,911 mold restoration, and more. When you hire us, you'll also enjoy: 
A team that follows all EPA and CDC protocols to help protect against the spread of the coronavirus

A free visual inspection for property owners only

Sanitization services for offices, retail stores, schools, homes, and more

24/7/365 availability

A team that is professionally trained to deep clean your property

A 45-minute response time

A Fresh Start

And more!
If you want to discover all of the wonderful ways 911 Restoration of Northern Kentucky can help, contact us now. We're always standing by. 
Protecting You from COVID with COVID 19 Cleaning Services from 911 Restoration 
Do you want to feel safe and protected at home or work? If so, deep cleaning services from 911 Restoration of Northern Kentucky can help. We've helped hundreds of local residents rest easy knowing they're protected from viruses and bacteria, including the coronavirus.
 Recently, an apartment building manager asked us to deep clean and sanitize their facility. They wanted to offer a clean and pristine place for residents to call home. 911 Restoration of Northern Kentucky promptly got to work and sanitized every apartment, bathroom, and common area of the entire property.
 The building manager was left speechless and loved how we went above and beyond their expectations. We provided them with a clean, cozy environment that kept bacteria at bay. Additionally, we offered a Fresh Start to every tenant. We made sure everyone felt confident and treated the apartment building with the utmost respect and dignity.
 If you want to win the battle against COVID-19, consider getting COVID 19 cleaning services from 911 Restoration of Northern Kentucky. We'll help you enjoy a Fresh Start and a fresh, clean property.
 Call us now. We're available 24/7/365.