Can I Stay in the House During Mold Removal?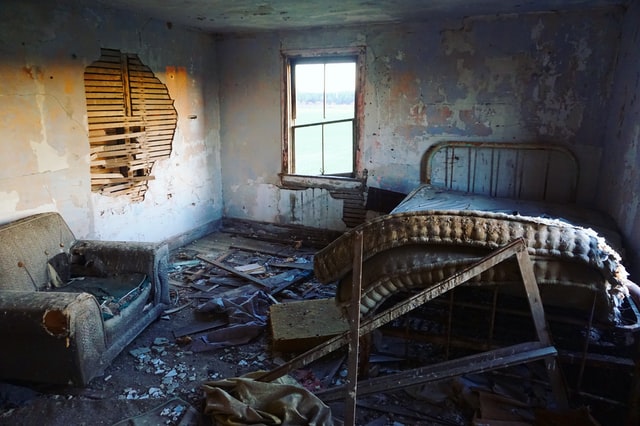 You won't notice that your house has mold most of the time. Mold and fungus spores in an
HVAC system may have a negative impact on your health. Shortness of breath, dizziness, and
exhaustion are all possible side effects and a lack of energy.In areas where mold growth is
expected, you'll need to avail mold removal services in Northern Kentucky.
Can you stay in the house during the mold removal process? The mold cleanup process
requires you to leave your home. Some times, a piece of the house may be sealed for
restoration, allowing you to continue living in the rest of the house while it is being cleaned.
What's so Dangerous About It?
If you find mold in your house, your priority must be to eradicate it as quickly as possible. The
longer you wait to get rid of the mold, the worse it becomes. Your loved ones or you may get
sick as the mold spreads throughout the house.
In addition, remember that pets can also get sick from mold. Leaving mold to grow in your
house may cause long-term damage.
Mold Treatment
Prevent and remove mold by reducing the amount of humidity in your house. Repairing any
leaky pipelines is also essential. Check all of your faucets, drains, tubs, and any other places
where water is likely to pool. It will prevent leaks and the growth of mold in your home.
Consider The Following Measures
Below are a few factors to consider before deciding on whether or not to stay in your current
home:
      1. Live in the Safest Part of the HouseConsider turning your bedroom into a safe spot if you have a spotless and comfy one. Your safe
space can be a lodge or the home of a buddy or relative because of the disturbance.
       2. Take Precautions to Minimize Your ExposureRisks are inherent in mold cleanup, which requires extensive training and extensive experience.
It isn't an easy task, after all. In order to undertake a mold removal job, you must be aware of all
aspects of it. There is generally more mold than you can see. Thus, always go with a
professional mold removal service, who understands the hazards, can find hidden mold,
understands how to reduce cross-contamination concerns, and correctly removes the issue
while considering your and the specialist's wellbeing.
       3. Take a Break
Buying stuff and commodities can be a lot of fun. If you want to go out of the house and have
something enjoyable to do while you're doing it, think about picking up some new hobbies. Now
is the perfect time to take a break if you can afford it. You may go to the movies, play a round of
golf, spend quality time with loved ones, or do whatever to take your mind away from your job
and home life for a few hours each day.
       4. Health Issues
Young kids, the elderly, and those with weak immune systems are especially vulnerable to the
negative consequences of mold infection. Mold spores must not contact these individuals,
requiring a home evacuation during mold cleanup.
       5. Annoying Noise
During mold treatment, the equipment and other machinery will surely make a lot of sounds.
Such noise is likely to be disruptive and irritating. It's preferable to leave your house while mold
cleanup is going on to prevent all of these problems.
       6. High Temperatures
During the cleanup procedure, professionals use heavy machines, which may generate heat
and high temperatures. You may find it inconvenient to be about your house in the scorching
heat. It might be particularly uncomfortable if the air conditioner isn't running.
For cleaning, the heating and air conditioning systems are often turned off. As a result, you may
safely leave your house during mold treatment in order to prevent being uncomfortable due to
the high temperatures throughout the procedure.
       1. Dust Hazard
Your house will be filled with mold and dust due to the mold treatment procedure. Toxic
chemicals are available in the dust. If you're in the vicinity, it's not good for your health.
Therefore, it is best to evacuate for a few days to stay safe and healthy.
       1. Reactions of Chemicals
Mold removal requires the use of several toxic chemicals and special apparatus. Spraying the
main region is necessary from time to time. Despite the dangers of the toxins, they might remain
in the air for a while. It would imply that you leave your house for some time while you check to
make sure it's safe to return.
What Must You Do if You Remain at Home While Mold
Removal?
During mold restoration, it is usually a good idea to move out of your house for a short time.
However, it isn't always possible or necessary.
There may be regions of your home that aren't as busy, such as a smaller room or the
basement that are clean. You don't have to be away from home for this. Instead, you must stay
away from the now under treatment area.
The Bottom Line
If you suspect mold is in your house but are unable to find it and if you are searching for mold
removal service, nearby northern Kentucky. Contact no other than the 911 restoration of
northern Kentucky for eliminating the mold.