Storm Restoration Near Northern Kentucky
Storm Restoration Near Me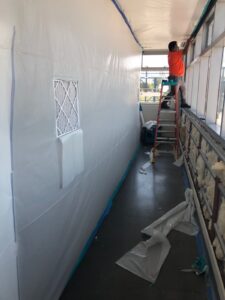 It's important for Northern Kentucky property owners to know that disaster can strike anytime, anywhere and may need storm restoration services. From severe thunderstorms and tornadoes to blizzards, floods, and fires, it's critical to know a storm damage repair company you can turn to when times get tough. Thankfully, 911 Restoration is the storm restoration company Northern Kentucky can count on. With unparalleled experience and industry expertise, our team of IICRC certified specialists will be at your door within just 45 minutes of your initial call to our offices. Whether it's day or the middle of the night, local businesses and homeowners can trust in 911 Restoration of Northern Kentucky to provide them with extraordinary natural disaster cleanup services.
 911 Restoration is a fully licensed, bonded, and insured team of storm restoration experts. We employ only the best professionals in the industry to provide top-notch storm restoration services to the communities of Northern Kentucky. In addition to disaster restoration, we specialize in water damage restoration, 911 mold restoration, sewer backup cleanup, and fire damage restoration.
 If a natural disaster has devastated your home or retail building, don't hesitate! Call 911 Restoration of Northern Kentucky today.
 Superior Storm Restoration Northern Kentucky Services
 After a natural disaster strikes, a lot of damage can be left in its wake. From uprooted trees and smashed windows to broken roofs, a tornado or storm can lead to costly damage. It can even make your property dangerous. To protect your family, residents, customers, and employees, you need immediate storm damage repair from industry experts.
 911 Restoration of Northern Kentucky is more than equipped to swiftly tackle the repairs and rebuilds. With 24/7/365 availability, we're the company to turn to when you need a Fresh Start. With us, you'll enjoy:
 A free visual inspection for property owners only
45-minute response time

Same-day service

A company that works with all insurance companies

A company that cares

Emergency storm repair

Emergency boarding up

Emergency water extraction

Emergency disaster restoration

Complete home restoration

And so much more!
 We understand that seeing your commercial or residential property in disarray can be devastating. You might be feeling anxious, angry, and even scared. That's why 911 Restoration of Northern Kentucky offers swift, sympathetic, and supportive services with a smile. We're committed to going above and beyond for you to help you feel safe and secure once again. With empathy, quality storm repair expertise, and a swift response time, 911 Restoration is the company you can count on.
 The Support You Need After Storm Restoration Northern Kentucky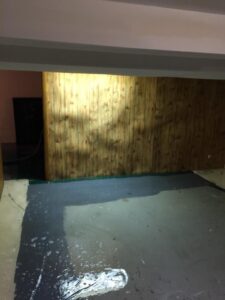 With 911 Restoration, you're getting the complete package. We specialize in 911 water damage experts, smoke removal, mold decontamination, apartment sanitization, and more. With around-the-clock availability and a fast 45-minute response time, we're more than equipped to handle all of your disaster restoration needs.
 Recently, a homeowner in Northern Kentucky had their home harmed by a storm. A large tree fell on their house, and their property suffered from indoor water damage. They decided to call 911 Restoration of Northern Kentucky. Within the hour, we arrived at their location and got right to work. We offered a free visual inspection and explained exactly what we were going to do. We were able to put the homeowner at ease, despite the stress of the situation.
 After the home was completely restored, the homeowner felt confident and secure. 911 Restoration of Northern Kentucky was able to provide them with the Fresh Start they needed during this trying time. They appreciated our empathetic customer service, quick response time, and high-quality restoration care.
 If you need storm damage repair, trust your local experts. Call 911 Restoration of Northern Kentucky today. We're ready to help you at this very moment. See you soon.
Serving the communities of Florence, Ft mitchell, Independence, Newport and surrounding areas.