Fire Damage Restoration Near Northern Kentucky
Fire Damage Restoration Near Northern Kentucky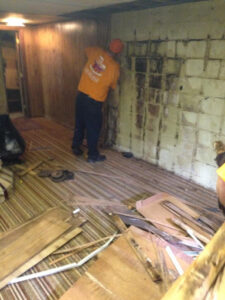 911 Restoration understands that hardships do happen and fire damage restoration can be needed. The good people of Northern Kentucky deserve a supportive and sympathetic fire damage restoration company in their time of need. If your commercial or residential property has been severely damaged by flames, you need a smoke damage restoration team you can count on. That's why 911 Restoration of Northern Kentucky is available 24/7/365. Our IICRC certified team of industry experts will be at your doorstep within just 45 minutes. We're prepared to rebuild your property and restore your life.
 We are a fully licensed, bonded, and insured company that has the tools, training, and techniques to make your home safe and secure once again. On top of that, 911 Restoration always goes the extra mile to make you feel confident and calm during this trying time. We understand that your home is your world. And when it's destroyed, so is your sense of security. That's why we are here to help you around the clock. Whether it's noon or night, 911 Restoration of Northern Kentucky is here to help.
 For all of your fire damage restoration needs, trust 911 Restoration of Northern Kentucky. Call us now.
 Expert Fire Damage Restoration Northern Kentucky Near Me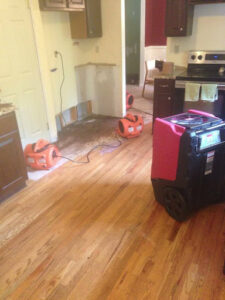 When it comes to fire damage restoration, 911 Restoration is the team to trust. We'll arrive at your property within just 45 minutes and offer a free visual inspection to the building owner. We'll also work directly with your insurance company to save you the hassle and headache during this stressful situation.
 When you partner with 911 Restoration of Northern Kentucky, you'll receive:
 A free fire damage assessment
Complete smoke removal

Free insurance consultation

Complete property restoration

Smoke removal, soot removal, and ash removal

Permanent odor removal

Direct insurance billing

Fire information center

Inventory listing and loss itemization

Packing out and storing of undamaged belongings

Reconstruction and renovation – we'll make your home better than new

A Fresh Start

And more!
 911 Restoration's expertise don't just include fire damage restoration. We also specialize in 911 water damage experts, Sewage backup cleanup near me, and 911 mold restoration. After the firemen have done their work and the flames have been put out, there might be water left in your home or retail building. Stagnant water can damage your property and possessions, putting your home at risk. Moreover, water can cause excess moisture in the air, leading to a mold outbreak. Not only will mold destroy your building's structural integrity, but it will also harm your health.
If you think you need water damage restoration or mold remediation, call 911 Restoration now. With years of experience and specialized training, we'll repair the damage as soon as possible. Best of all, we'll provide you with complete transparency along the way. 911 Restoration of Northern Kentucky is the team to trust.
 Fire Damage Restoration Northern Kentucky: A Success Story
 Recently, we got a call from a local homeowner in the middle of the night. Their house had caught fire and they needed immediate assistance. Within just 45 minutes, 911 Restoration of Northern Kentucky was at the scene. We provided a free visual inspection to the property owner and got right to work after the fire was extinguished.
 First, we identified the problems that needed fast repair. We then packed out and itemized the furniture, clothing, and other belongings that weren't harmed by the smoke. From there, 911 Restoration provided our client with complete smoke, soot, and ash removal and total odor control.
 We also checked for indoor water damage and mold. We fixed the damage and made the home safe and comfortable once again. The homeowner was elated with our services and their Fresh Start.
 If you need fire damage restoration services, contact 911 Restoration of Northern Kentucky now. We're always here to help.