Mold Removal Near Northern Kentucky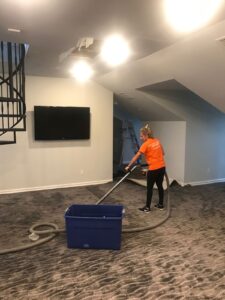 If you're on the hunt for the most trusted name in mold removal near Northern Kentucky, look no further than 911 Restoration! For years, local property owners have turned to our experienced team of seasoned professionals for top-notch mold remediation in schools and commercial buildings. From homeowners to small business owners, the communities of Northern Kentucky depend on our quality mold removal services!
 At 911 Restoration of Northern Kentucky, our customers are always our focal point. We are an IICRC certified company that is dedicated to offering comprehensive, empathetic, and swift mold remediation services. With 24/7/365 availability, you never have to wait for long. We'll be at your door within just 45 minutes of your first phone call, no matter the time of day.
 When you partner with 911 Restoration of Northern Kentucky, you're getting way more than a crew of licensed, bonded, and insured professionals. You're getting a sympathetic support system that will help you obtain the Fresh Start you need and deserve. 911 Restoration of Northern Kentucky also specializes in sanitization, fire damage kentucky, water removal, disaster restoration, and more. You'll enjoy numerous benefits when you hire us, including: 
A free visual mold inspection for property owners only

Third-party laboratory mold testing

Structural drying and dehumidifying

Professional mold inspection and sampling

A local company that truly cares
 If you're ready to kill the mold and make your home or office building safe and secure again, call us today!
 911 Restoration Offers Top-Notch Mold Removal Northern Kentucky Near You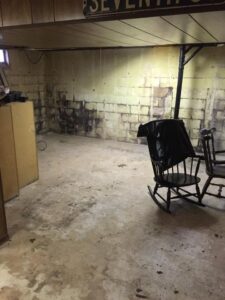 If your commercial or residential building has a slow leak, burst pipe, or excess moisture, you might have a mold infestation. Mold not only eats away at any surface it grows on, devastating your building's structural integrity, but it can also cause severe health issues. Some mold-related health concerns include: 
Allergy symptoms

Asthma

Runny nose

Watery eyes

Tightened chest

Labored breathing

Wheezing

Coughing

Upper respiratory infections
 It is especially important to call 911 Restoration of Northern Kentucky if you have an infant or elderly person in your home. Mold poses the biggest threat to seniors and young children.
 To keep your loved ones safe, it's critical to act fast. Thankfully, 911 Restoration is prepared to get to work 24/7. With one phone call, you'll receive expert mold remediation services in an instant. With innovative equipment and years of experience, we'll get your building safe and secure again. Best of all, we'll help you feel confident and calm during the entire process. 911 Restoration is committed to exceeding your expectations with every job we perform. Whether it's sewage backup cleanup near me, smoke removal, or 911 water restoration, we've got you covered.
 Call us now for your Fresh Start!
 A Fresh Start After Mold Removal in Northern Kentucky
 911 Restoration of Northern Kentucky loves helping our community. With doggish dedication and a supreme work ethic, we'll always go the extra mile for our customers. We want you and your family, employees, and customers to feel safe and comfortable. In order to safeguard your home or retail store from mold, it's essential to address the issue right away.
 Recently, a local homeowner called us in the middle of the night. They were terrified because they thought they had a mold infestation. With a small infant asleep upstairs, the family wanted to ensure their bundle of joy was protected.
 911 Restoration of Northern Kentucky acted fast. We arrived at the property within the hour and our team was ready to work. During the entire mold remediation process, we worked closely with the homeowner to ensure they knew what was going on. The family felt supported and safe. They were happy they had called 911 Restoration.
 If you're in need of mold removal near you, call in the experts! 911 Restoration of Northern Kentucky is here to help. We're standing by now and awaiting your call.