3 Differences Between Commercial and Residential Restoration Services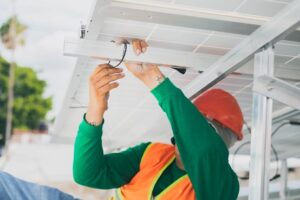 Whether you are dealing with fire damage, mold, floods, storm-damage, sewage overflow or plumbing issues, you can count on our restoration company in Northern Kentucky to assist you.  Even though no situation is equal, we are equipped with the best tools and resources the industry offers. These factors enable us to tackle the distinct differences between commercial and residential restoration services.
This article outlines similarities and dissimilarities between both projects to explain how we support our diverse clientele.
Let's begin.
The Key Differences between Commercial and Residential Restoration Services
Whether we restore commercial properties or undertake residential projects, our mitigation plan follows a similar sequence. It starts with a detailed evaluation of the property that can include in-person surveys of the target site. Our certified professionals identify signs and causes of deterioration along with potential threats.
Due to the dissimilarities in the setting, each service strategies differ in:
Our findings determine the techniques and equipment we use for remediation. We ensure that clients receive a detailed brief on what to expect. Once the team finalizes a game plan we give them a rough estimate of the timeline and cost.
Here's a closer look at the primary differences between commercial and residential restoration services:
#1.  Project Scope
Generally commercial restoration services focus on damages sustained by bigger buildings, multi-level shopping centers, and offices. The size of the property places them at an advantage as very rarely does the whole building get affected.  That means some undamaged areas remain fully functional unless contractors identify a risk.
Moreover, technicians must adhere to various building codes to follow state-mandated laws.  It can take weeks and even months to reconstruct a commercial space after it's been badly damaged.
On the other hand, residential restoration services are relatively less rigid and we complete them in a shorter timeline. Here too, we might follow HOA rules and regulations depending on your location and the modifications required to recover property loss.
#2.  Cost and Insurance Policies
The complexities and scope of each project gets reflected into the total cost of the restoration service. Contributing factors include:
Size of your property
Severity of damage
Time taken (or required) to fully restore the damaged area
Service charges based on number of team members
Cost for using industry-grade equipment for drying, sanitizing, deodorizing, and reconstructing damaged sites/homes
Asides from this, logistics surrounding building codes and possible coverage from insurance carriers also matters. Commercial property owners pay for these services through designated funds, insurance plans, and revenues.
In contrast, homeowners pay contractors a reasonable fee through savings, insurance coverage, and other funds. Costs are slightly cheaper in most circumstances because home restoration experts use low-powered machinery and have to deal with a smaller area.
We do our best to create flexible price plans that align with your budget and restoration requirements.
#3. Challenges
Commercial and residential property owners face different consequences after property damage. Residential owners have to think about their family and personal belongings. If they live in an inherited house, there will be sentimental value attached to the property.
Moreover, depending on the severity of the damage, they might have to relocate families, find temporary homes or simply move to another room within the house when the contractors arrive. The client-contractor relationship here will feel friendlier and personal in some circumstances as family, friends, and technicians work together to support the owner during these testing circumstances.
In contrast, commercial property owners are invested in restoration projects for economics and optics. These incidents might disrupt regular operations, forcing them to either work remotely, rent a temporary office, or shutdown work completely. That's because they can't let their staff and clients work and visit the unsafe site.
What about Commercial Properties?
Business executives might have to repair damaged appliances, recover lost data, and implement relevant business contingency plans. These contingency and recovery plans are made to facilitate the business recovery process so that the team can resume operations.
They are equally focused on avoiding lawsuits and personal injury claims against their business by employees or clients who were affected. For instance, mold, biohazard, seepage issues, are all health hazards. If the owner fails to contact a restoration company in Northern Kentucky for immediate assistance, they are risking lives.
People harmed during prolonged exposure to unsafe environments can file a lawsuit against the business. Not only does this generate negative press but it dips revenues that were already being drained by costly maintenance requirements.
Our diligent team of certified contractors covers all the bases to prioritize customer interest, security, and satisfaction . We do this by addressing the nuance differences between commercial and residential restoration services to generate optimal outcomes.
Final Words
In short, despite the similarities the differences between commercial and residential restoration services do shape the remediation strategy. As your trusted restoration service company in Northern Kentucky, we create customized plans to meet those requirements. Additionally, we incorporate IICRC-based safety protocols and specialized training. These guidelines allow us to repair and reconstruct your property with minimum risks.
As a result, we manage to reverse signs of damage and address potential threats with our well-integrated remediation plan. In turn, making the conditions inside and outside livable, workable, and secure again.
Looking for property restoration specialists? Call (859) 251-7550 or send an online request to contact 911 Restoration of Northern Kentucky for a free evaluation.