Sewage Backup and Cleanup Northern Kentucky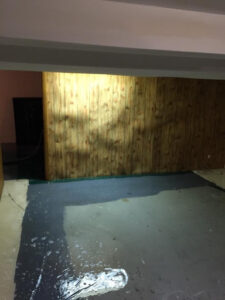 For years, Northern Kentucky property owners have trusted 911 Restoration with their sewage backup near me needs. Whether your septic system is overflowing or you have dangerous black water in your basement, the IICRC certified professionals of 911 Restoration of Northern Kentucky can help. With a swift 45-minute response time, sympathy, and support, we'll help you overcome the problem and find your Fresh Start.
 911 Restoration is a local franchise that is part of a nationwide company. This means that we have the experience, tools, and training to tackle any sized sewage problem. We also specialize in 911 water damage experts, fire damage kentucky, mold removal, sanitization, and more. With 24/7/365 availability, we'll be at your door as soon as possible when disaster strikes. 911 Restoration is here for you when you need us the most.
 For all of your biohazard cleaning service needs, trust in 911 Restoration of Northern Kentucky. Call us now.
 911 Restoration Can Solve Sewage Backup Northern Kentucky Near You
 Dirty sewer water from a sewage backup is a risk to your property and a risk to your health. Often referred to as "black water," sewage water is brimming with toxic chemicals, viruses, and bacteria. Did you know that there are over two million sewage-related illnesses every year? Don't become a statistic.
 When you call 911 Restoration of Northern Kentucky for your sewage backup needs, you can rest assured that you're hiring the best of the best. Our crew of licensed, bonded, and insured pros draw from decades of experience and are industry experts. Not only will you enjoy high-quality services, but you'll also get:
 A free visual inspection for property owners only
A 45-minute response time

Free insurance consultation

Complete home restoration

Leak detection and repair

Emergency boarding up

Emergency water extraction

A Fresh Start

And more!
 911 Restoration of Northern Kentucky is also equipped to handle 911 mold restoration, sanitization, and disaster restoration. Our team of specialists is available around the clock to assist you with your sewage backup service needs.
 Some telltale signs that your house or office building has a sewage backup problem include:
 A foul smell – Blackwater will cause your property to smell dirty.
Slow drainage – Is your bath, sink, or shower taking forever to drain? This could be a sign that your property has a sewage backup.

Water backup in other drains – If there is a sewage backup, your other drains will often become filled up with water.
 If you've noticed any of the symptoms listed above, call 911 Restoration of Northern Kentucky right away. We're standing by now!
A Success Story After Sewage Backup Services in Northern Kentucky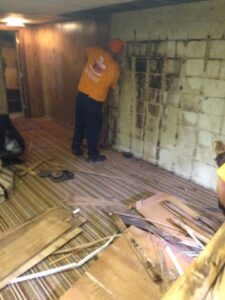 Many things can cause a sewage backup. Overgrown tree roots, faulty pipes, and old plumbing can all quickly lead to unsafe problems. It's critical to never try and tackle a sewage backup issue on your own. The bio-hazardous water is full of dangerous bacteria and viruses that can make you extremely sick.
 Always leave sewage backup cleanup to the professionals. At 911 Restoration of Northern Kentucky, we have the tools and the training to get the job done swiftly and safely. We'll be at your home or retail store within just 45 minutes to get to work. Best of all, we offer top-notch customer service. 911 Restoration firmly believes in offering a Fresh Start to all of our customers. With support and a smile, we'll show you the silver lining of this difficult situation.
 If you're in need of sewage backup in Northern Kentucky, call in the pros! 911 Restoration is ready to help you right this very minute! Simply pick up the phone and we'll be there within the hour. Swift and supportive services are our promises to you. We'll see you soon.
Serving the communities of Florence, Ft mitchell, Independence, Newport and surrounding areas.