Water Damage Restoration in Northern Kentucky
Water Damage Restoration in Northern Kentucky
Looking for the best water damage restoration Northern Kentucky has doesn't have to be a headache. Dealing with disasters where you'll need water damage mitigation near Northern Kentucky or fire damage restoration near Northern Kentucky is tough enough.
That's why the team at 911 Restoration of Northern Kentucky has your back in case any emergency falls through.
It's our Fresh Start guarantee that puts you ahead of the disaster.
A 45-minute response time after any call with a free inspection

We work with all insurance companies

Same-day service providing you with peace of mind after any disaster

A reliable IICRC-certified team on standby 24/7 who you can trust

Locally owned and operated that is licensed, insured, and bonded
We understand how frustrating your current situation may be with your property.
So we live by the goal of taking the heavy load off your shoulders.
Local residents, business owners, and property owners can finally have peace of mind with the best water damage restoration Northern Kentucky has near you.
Whether you're in need of water mold fire restoration near Northern Kentucky – we have you covered.
Call our friendly customer service team today for your Fresh Start.
Service area map
Water Damage Restoration Northern Kentucky Near Me
Your search for "Northern Kentucky water damage restoration near me" can finally come to an end with a breath of fresh air.
Whether you're dealing with a flooded basement, leaking pipes, or sewage backup – we know how stressful it can be.
That's why our IICRC-certified team of experts is there to make your life easier. We tackle all scenarios related to 911 water damage experts mitigation near Northern Kentucky.
Emergency water extraction

Burst pipe emergencies

Leak detection & repairs

Complete home restoration

Testing and evaluating structural damage
We use state-of-the-art drying and dehumidifying technology to keep your place free of any more wet spots that can cause a potential mold infestation.
Dealing with water damage doesn't have to be overbearing when you work with professionals.
Call today to work with a caring team that puts you and your property first.
Get the best water damage restoration Northern Kentucky has.
Client Testimonial
Sherry M.
"I would give them 6 stars if I could. I had to deal with a flood in my business, an absolute nightmare for every business owner. [911 Restoration] came right away, and they are so professional and efficient. Even after everything was done they followed up and made sure everything was back to normal. A+ customer service. Thank you!"
Safe, clean, and sterile spaces have never been such an important topic until recently and water damage restoration service companies are the most knowledgeable companies for sanitizing.
Tornado Damage Restoration
Every year, natural disasters such as hurricanes, tornadoes, and floods devastate cities, destroying businesses and displacing thousands of people.
Our expert team at 911 Restoration of Northern Kentucky provides a wide range of tornado damage restoration services, including emergency repairs, water removal, and reconstruction.
We are available 24 hours a day, 7 days a week to restore, rebuild, and recover your property. Simply call our 24-hour emergency response line.
When it comes to repairing and restoring tornado-damaged windows, roofing, siding, and building components, choose 911 Restoration of Northern Kentucky.
Sanitization Services and Disinfection Solutions
With the discovery of new viruses, bacteria, and pathogens every day, potential exposure to microbes negatively impact your life.
Our IICRC-certified deep cleaning experts are trained to the highest CDC and EPA protocols

The processes they use are designed to prevent the risk of exposure to the negative impacts of viruses and pathogens

Our goal is to keep you, your coworkers, and your family in the best health with apartment sanitization and disinfection solutions
If you find someone sick in your commercial property facility, the CDC advises cleaning and disinfecting your facility as soon as possible.
Get the assurance to live and work in a sanitized property with 911 Restoration of Northern Kentucky.
Live and work with peace of mind in a safe space with sanitization services and disinfection solutions.
Mold Removal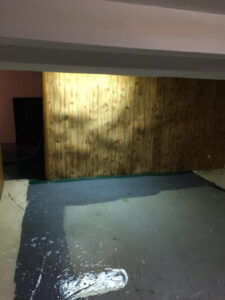 If you've encountered a stubborn mold dilemma, you're likely searching for "Northern Kentucky water damage restoration near me" as well.
Problems with mold infestations stem from water damage problems. Often residing in areas of high moisture, dark spaces, or flooded basements – you'll be dealing with two cans of worms.
Thankfully our 911 mold restoration experts are professionally trained to search for the pinpoint of the growing problem.
Free visual mold inspection for property owners only

IICRC certified in mold remediation

Professional mold inspection & sampling

Residential & commercial mold removal

Structural drying & dehumidifying
Our mold remediation experts use the latest technology to dry and dehumidify your property to ensure no wet spots get missed. We wouldn't want another mold infestation to come back and ruin your life.
Get a free mold inspection when you call our customer service team.
Sewage Backup Cleanup
Think sewage backup cleanup never happens? Unfortunately, it happens to many innocent victims every year.
Imagine black sludge and toxic waters flooding your basement after a torrential rainstorm.
You'll be dealing with waters unsuitable for human touch from feces, chemicals, pathogens, and deadly bacteria. And if not taken care of immediately, you'll be opening yourself to bigger cans of worms like mold infestation or will be in need of water damage mitigation near Northern Kentucky.
Thankfully our IICRC-certified team knows exactly how to handle such a mess.
Don't let a sewage backup disaster stop you from living the life you want.
Work with a team of professionals who can take care of your sewage backup cleanup near me.
Fire and Smoke Damage Restoration
Accidents happen. We're only human.
Unfortunately, there's a bigger mess at hand when a fire erupts: stubborn smoke, loot, dusty ash, and black sludge.
We know how difficult it can be to experience any of this. That's why we strive to make your life easier with a Fresh Start in mind the whole way through.
Direct insurance billing

Free fire damage assessment

Permanent odor removal

Fire information center

Packing out and storing undamaged belongings
No one should ever have to go through a hard time after dealing with a disaster and then needing fire damage kentucky near Northern Kentucky.
Live in a spotless and smoke-free property when you call 911 Restoration of Northern Kentucky.
Disaster Restoration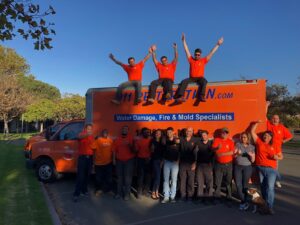 Disasters happen the moment when you least expect them to happen.
That's why our standby team of experts is there 24/7 anytime you need their assistance.
And because time doesn't wait, they'll be at the scene of a disaster restoration kentucky within the next 45-minutes when you call
They're there if you ever need a shoulder to lean on and give you the best advice coming from an IICRC-certified standpoint.
They'll help you with water mold fire restoration near Northern Kentucky and everything in between.
Get your Fresh Start today for a brighter future with disaster restoration services from a team that cares.
Commercial Restoration
Whether you're a business owner or property owner in Northern Kentucky, we all know the long list of responsibilities involved in your life.
Whether it's dealing with water mold fire restoration near Northern Kentucky or general maintenance – we'll help ease the load off your shoulders.
You'll be given expert advice with the best solutions so you can resume running your business.
A Fresh Start is possible with water damage restoration Northern Kentucky offers near you.
Call today to get your life and property back on track!