Water Damage Restoration in Independence Near Me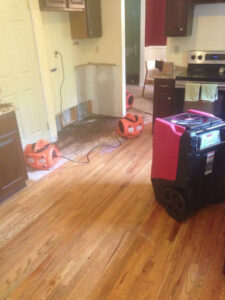 Northern Kentucky property owners can face a wide range of issues in the day-to-day maintenance of their homes or commercial buildings. Everything from lighting repairs to lawn upkeep is needed to keep your property looking fantastic. But what should you do if the unexpected happens?
No home is immune to indoor flooding. Whether from a pipe burst, severe storm, leaking roof, or sewage backup, water damage can happen. When you need swift and efficient water damage restoration services, turn to your local experts. 911 Restoration of Northern Kentucky has the training and equipment to handle any type of water problem. We are a fully licensed, bonded, and insured team of industry experts. When you choose us, you'll get the following benefits:
A free visual inspection for property owners only

Direct insurance billing

Complete home restoration

Complete water extraction, drying, and dehumidifying

A free insurance consultation

24/7/365 availability

Testing and evaluating structural damage

And so much more!
If you're a residential or commercial property owner in Independence in need of expert water damage restoration services, contact 911 Restoration of Northern Kentucky now. We'll be at your door within just 45 minutes.
Full-Service Mold Removal in Independence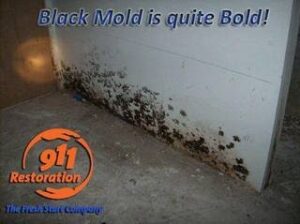 Water damage isn't the only disaster that homeowners need to be aware of. Where there is water, there is surely mold. Mold removal is a comprehensive process that requires the help of fully trained professionals. Thankfully, the IICRC certified technicians at 911 Restoration of Northern Kentucky are only a phone call away.
It's critical to never try and tackle a mold infestation yourself. If inhaled, mold will cause upper respiratory infections, asthma attacks, breathing difficulties, and more. Moreover, you may accidentally spread the mold to other areas of your building.
911 Restoration of Northern Kentucky is here to help. We offer superior mold testing, sampling, and mold decontamination services to the communities of Northern Kentucky. We also offer support and empathy during this trying time. By putting you at the center of our attention, 911 Restoration of Northern Kentucky can help you find the Fresh Start you deserve.
When you need mold remediation services as soon as possible, trust 911 Restoration of Northern Kentucky. Call us now.
Fire Damage Restoration and Smoke Removal Services
Water and mold aren't the only issues 911 Restoration of Northern Kentucky is trained to handle. We also specialize in sanitization, disaster restoration, sewage backup cleanup, and fire damage restoration.
A fire can severely damage your office or apartment complex. After the firefighters do their job and put out the flames, 911 Restoration of Northern Kentucky can help with ash, soot, and smoke removal. We offer free insurance consultations, direct insurance billing, reconstruction and renovation, and more.
If you need quick and effective fire damage restoration services, trust the experts at 911 Restoration of Northern Kentucky today. We are available right now to take your call. Whether it's day or night, we'll be there within 45 minutes to help you.
911 Restoration proudly serves the communities of Independence, Florence, Ft. Mitchell, Newport, and beyond.