Superior Water Damage Restoration in Florence Near Me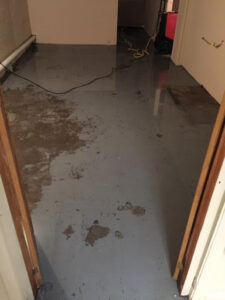 Northern Kentucky can experience its fair share of disasters. From tornados and severe storms to flooding and snow, the property owners of our community need to be prepared. Thankfully, 911 Restoration of Northern Kentucky is here to help.
Our fully licensed, insured, and bonded technicians are equipped to handle all types of water damage restoration projects. From pipe bursts and basement floods to sewage backups and roof leaks, we do it all. Our technicians are available 24/7/365 to help. With constant availability, 911 Restoration is ready and able to offer you top-notch water damage restoration services that you can trust.
When you choose us, you'll enjoy:
A free visual inspection for property owners only

A free insurance consultation

Complete water extraction, drying, and dehumidifying

Emergency storm repairs

Emergency pack-out and storage services

A 45-minute response time

A local company that cares
For years, the residents of Florence and the rest of Northern Kentucky have trusted us with their water damage restoration needs. If you need help, 911 Restoration of Northern Kentucky is just a phone call away. Contact us now.
Expert Mold Inspection and Removal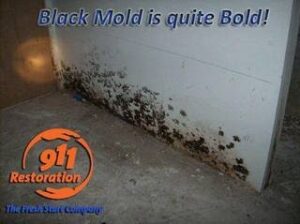 Not only are the experienced technicians at 911 Restoration of Northern Kentucky equipped to handle water damage restoration, but we can also tackle mold removal jobs too.
After an indoor flood happens, water may become stagnant under your floorboards or behind your walls. Excess moisture in the air caused by this water can encourage mold growth. Signs that your residential or commercial property has a mold infestation include a musty smell, brown or yellow stains on your ceiling or walls, and heightened asthma or allergy symptoms. Not only is mold a danger to your property, but it's a hazard to your health.
The IICRC certified technicians at 911 Restoration of Northern Kentucky have a deep understanding of how mold can negatively impact your home. If you have a mold problem, you must act fast. Mold spores can quickly spread to other areas of your home, creating more damage. It's essential to contact an experienced team of mold remediation experts to resolve the problem.
911 Restoration of Northern Kentucky is available 24/7/365 to get your home or apartment building safe and sanitized once again. Whether it's noon or midnight, we'll be at your door within just 45 minutes. Our experienced crew can swiftly and safely handle mold infestations. Best of all, we'll always put your needs at the center of our focus. With us, you always come first.
If you need fast and efficient mold decontamination services in Northern Kentucky, call 911 Restoration of Northern Kentucky now.
Fire Damage Restoration in Florence
911 Restoration of Northern Kentucky specializes in water damage restoration, mold removal, sanitization, sewage backup cleanup, and disaster restoration. We also offer high-quality fire damage restoration services in Northern Kentucky.
If a fire strikes your home or retail building, it can be devastating. After the flames have been extinguished and the property is safe to enter, there is still a lot of work that must be done. 911 Restoration can repair and rebuild your property. We offer the following fire damage restoration services:
A free fire damage assessment

Smoke, ash, and soot removal

Permanent odor removal

Fire information center

Free insurance consultation

And more!
If you need help rebuilding your property, contact 911 Restoration of Northern Kentucky today. Your Fresh Start awaits!