Quality Water Damage Restoration in Ft. Mitchell Near Me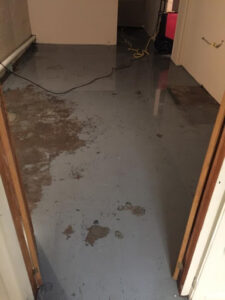 The commercial and residential property owners of Ft. Mitchell take pride in keeping their homes and retail buildings in tip-top condition. But maintaining your property may not be enough. In addition to routine upkeep, you must have a proactive plan of attack in place if your building is affected by water damage. Whether it's a basement flood, roof leak, or burst pipe, indoor flooding can take a serious toll on your home.
It's essential to know where to turn when you need quality water damage restoration services. Luckily, 911 Restoration of Northern Kentucky can help. We're part of a national network that offers the communities of Northern Kentucky superior disaster restoration services.
Our fully licensed, bonded, and insured crew of industry experts is available 24/7/365. Whenever you need immediate water restoration services, 911 Restoration has you covered. When you hire us, you'll also enjoy:
A free visual inspection for property owners only

Burst pipe emergencies

Emergency roof repair

Complete home restoration

A free insurance consultation

Complete water extraction, drying, and dehumidifying

And so much more!
If you need immediate water damage restoration services, contact 911 Restoration of Northern Kentucky now. We're here to help.
Ft. Mitchell's Go-To Mold Remediation Team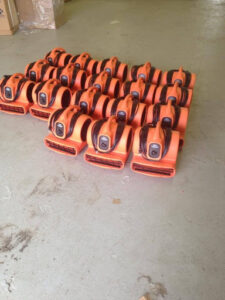 If your property has recently experienced indoor flooding, you may have an uninvited guest lurking behind your walls. Stagnant water can encourage the growth of mold. This disgusting fungus will eat away at any surface it grows on, weakening your building's walls and structural integrity. Furthermore, it can negatively impact your health. Exposure to mold can cause upper respiratory infections, severe asthma attacks, and breathing problems. If you have young children or seniors living in your home, you must quickly resolve your mold infestation.
Call 911 Restoration of Northern Kentucky today for expert mold removal services. We are an IICRC certified company that offers professional mold inspection and sampling, along with third-party laboratory mold testing.
Recently, a Ft. Mitchell homeowner called us in a panic. She had mold growing in her basement and was the proud parent of a newborn baby. The homeowner was terrified that the mold would make her infant sick.
911 Restoration of Northern Kentucky was on the scene within just 45 minutes. We quickly identified the source of the mold infestation and swiftly got to work removing every mold spore from the premise. After the job was done, the property owner enjoyed a safe house and a Fresh Start.
To solve your mold infestation problem, contact 911 Restoration of Northern Kentucky now.
Fire Damage Services in Ft. Mitchell
911 Restoration of Northern Kentucky can handle a variety of disaster restoration needs, including sewage backup cleanup, sanitization, and even fire damage restoration. If your residential or commercial property has been struck by a fire, we can help.
Our technicians offer complete odor removal, complete smoke removal, direct insurance billing, inventory listing and loss itemization, and more. 911 Restoration of Northern Kentucky is dedicated to offering supportive and sympathetic services that you can trust. We'll put your needs first to ensure you feel protected during your time of need.
For expert fire damage restoration services, call 911 Restoration of Northern Kentucky now. We proudly serve the communities of Northern Kentucky and are here to help 24/7.